Welcome to
Ron's World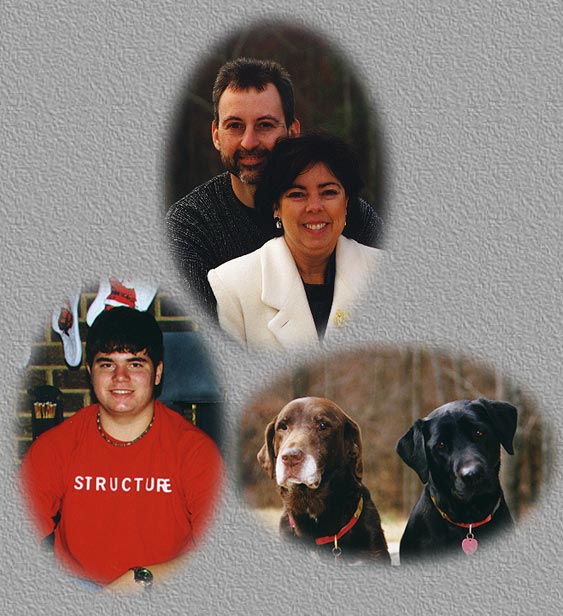 Here's my family... My wife Suzie and me, my stepson Tyler
and our two dogs, Max and Duncan
---
Hello, my name is Ron Burkett and I live near Birmingham, Alabama.
I enjoy various outdoor activities, including backpacking, hiking, climbing, rappelling and canoeing.
I also enjoy photography and recording video while I'm outdoors having fun.
Check out the links below for images and information concerning my exploits in the great outdoors!
---
: Due to the graphics contained in the following sites, some patience may be required...
Rope up! See what it takes to climb the country's most famous mountain.
Information about equipment, training and the mountain itself.
Follow my preparations from the day I decide to go, then read my trip report for a detailed account of
RMI's 5-day mountaineering seminar and summit attempt on Washington's Mount Rainier.



Visit my photo gallery for images from various trips around the country.



Here's a collection of Trip Reports from selected trips.
(Award winning!, see below)


A life long interest in woodworking has finally come to the surface
and manifest itself in a few projects over the past couple of years, take a look


Another hobby of mine is Model Rocketry. Take a look at some high-powered photos!



Up for a little light reading? Here's a collection of my favorite quotes and sayings



After touring my site, if you have any comments, questions or suggestions, hit the button

This site was last updated April 22, 2005