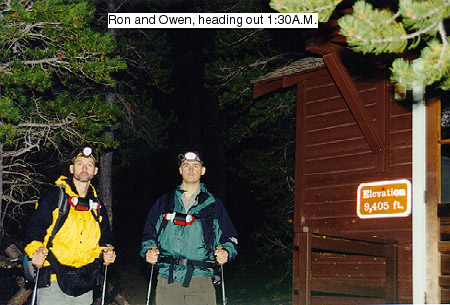 Preparing to start the long hike to Longs Peak, 14,255ft.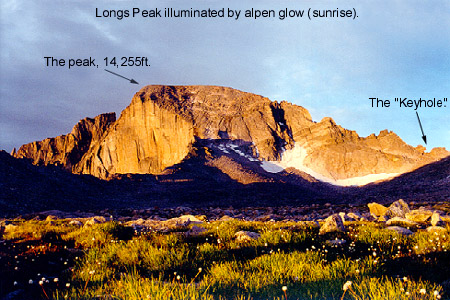 About 5 hours later, Longs Peak appears in the distance
illuminated by the alpen glow.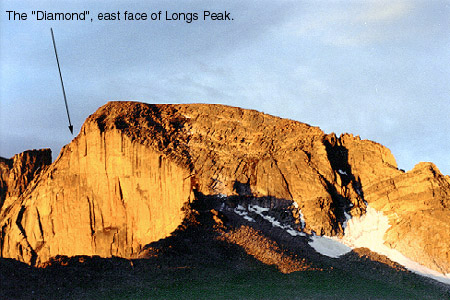 Closer view of the east face, known as "The Diamond".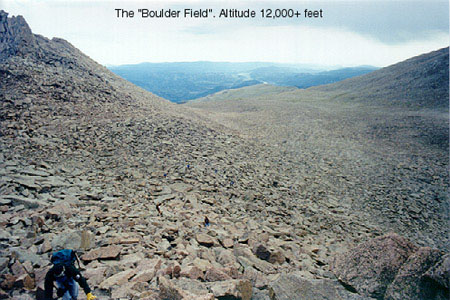 The Boulderfield.
A field of medium to large sized rocks & boulders
that makes for some hard walkin'.